ELECTRIC BIKES OF CHARLESTON
Electric Bikes of Charleston has the largest selection of
e-bikes in South Carolina. Aventon, Magnum and more!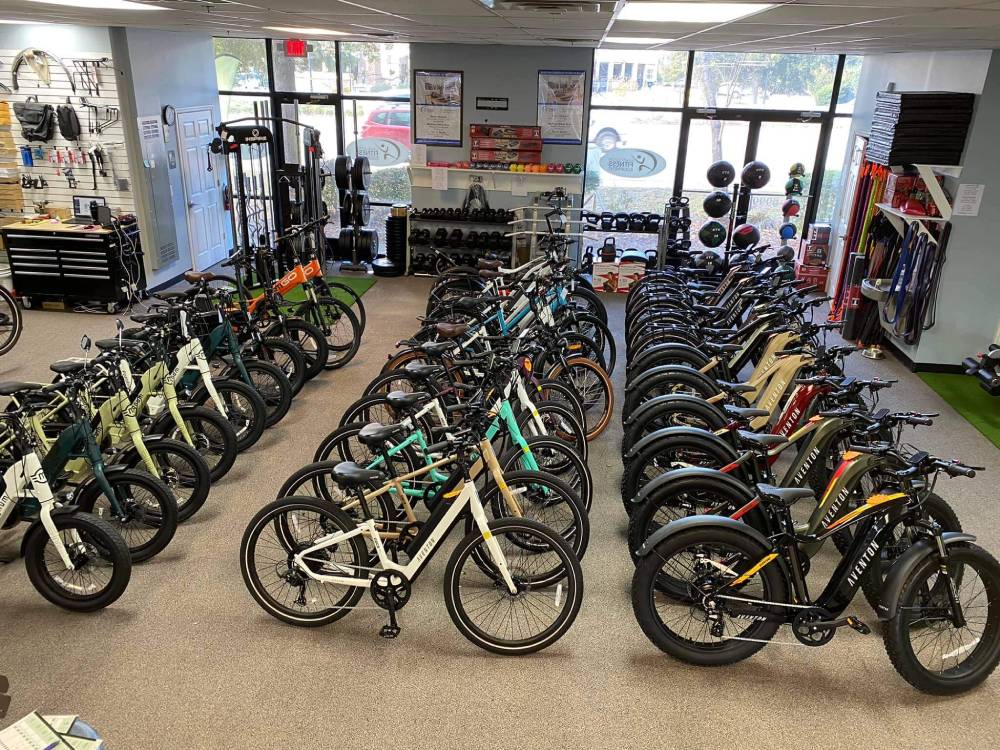 Electric Bikes of Charleston has the largest selection of electric bikes in the state of South Carolina. We have been selling e-bikes for over 7 years, and only partner with manufacturers who have proven track records of providing parts and service after the sale. Electric Bikes of Charleston is a full service e-bike shop. When you buy an e-bike from us, our full-service shop will handle your e-bike's maintenance, repairs and warranty work. We are located at the Mount Pleasant Town Center but service the entire state of South Carolina from Savannah all the way up to Myrtle Beach and out to Columbia and Greenville, SC. We will assemble your new e-bike at no charge and offer drop-off service as well. And, yes! We have plenty of e-bikes in stock! Stop in anytime and take some of our bikes for a test-drive.
Why Electric Bikes of Charleston?

Service
Ever shop at a big box store and have difficulty finding someone to help you? One of the benefits of shopping with Electric Bikes of Charleston is that you will have personalized service from a team of experts who can help you select the products best suited for your needs. You can visit our store during regular business hours and even call us ahead of time to make an appointment.

Selection
We carry electric bikes from Magnum, Aventon, ET Cycle and more. Our selection is the best in the state and you can buy your bike right off the rack or special order to suit your needs.

Trust
We don't just want to sell you an electric bike and then never see you again. We service everything that we sell in our shop. You will never have to call the manufacturer if you need help with your bike. Just call us. We respond to all requests for service immediately and our in-store team of service technicians are certified to work on all of the brands that we carry.